The SUKU ecosystem is migrating – from Ethereum to Hedera Hashgraph. In doing this it seeks to leverage the Hedera Token Service (HTS) and Hedera Consensus Service (HCS). The benefits expected by SUKU include improvements in speed, security, stability and governance.
The economic contrast with Ethereum, which can charge the equivalent of US$83, is considerable. In contrast, Hedera offers fixed, low fees denominated in US$ for using the Hedera Token Service. This includes creating an NFT for $1 and transferring them for less than a cent. Furthermore, this remains fixed – which means developers do not face massive fluctuations in transaction fees.
"As we expanded the capabilities and use-cases for SUKU, it became clear to us that the cost of doing these transactions on Ethereum was prohibitively expensive at scale," said Yonathan Lapchik, CEO of SUKU.
"Our vision is to become the predominant supply chain platform, serving millions of brands and billions of participants and consumers around the world. We needed this platform to run on a distributed ledger that would meet our scalability and cost requirements. After a thorough review, it became clear that the Hedera network was the only option that will be an enabler, not a roadblock, in making that vision a reality."
SUKU, a blockchain-powered, Supply Chain as a Service (SCaaS)
SUKU's objectives are to make commerce more transparent and efficient through the use of blockchain-powered supply-chain solutions. By leveraging the traceability enabled by blockchain, SUKU provides brands and retailers with the transparency they need to meet the demands of consumers.
The SUKU blockchain-based ecosystem runs as a SCaaS (a Supply Chain-as-a-service) platform. It is available to both enterprises (across industries) and consumers. The SUKU platform exploits an on-demand, open software distribution model, consisting of applications and services that are used by SUKU Trading Partners and built with SUKU Technology
Partners and with the following SUKU 'components':
Platform: with the capabilities, services and features which allow Trading Partners to transact amongst each other (and to make use of applications built by SUKU Technology Partners)
Token: this is ERC20-compatible; SUKU Trading Partners and SUKU Technology Partners use it within the SUKU Ecosystem
Trading Partners: which interact and transact on the Platform as supply chain participants
Technology Partners: includes organisations (or individual developers) that create applications or provide services on top of the SUKU Core Layer for users (such as Trading Partners).
To attract the participation of small suppliers, SUKU rewards participants with tokens. These grant the holder access to key financial services – for example, microloans – that might not otherwise be available.
Mance Harmon, CEO and co-founder of Hedera Hashgraph, said: "SUKU is transforming consumer markets by providing brands and retailers with the tools they need to meet rising demands for product authenticity and supply chain transparency. They have proven their ability and technical expertise to onboard large corporations and brands to help them connect with conscious consumers.
"We are incredibly excited to announce SUKU as the first platform to migrate to Hedera Token Service, and we look forward to continuing to support SUKU's first-of-its-kind offering with the speed, scalability, and security enabled by our distributed ledger technology."
INFINITE iOS and other applications
The recently released INFINITE iOS application tags sneakers for authenticity. It is the first application to migrate to Hedera. The new INFINITE app – together with a discrete NFC tag designed to remain concealed inside a sneaker's toe – provide tamper-proof digital authenticity. This then functions as a physical-to-digital bridge – linked to a Hedera-based digital title – which enables:
secure ownership transfers
authenticity record lookup
reporting of lost/stolen products.
To improve the user experience, every shoe a user authenticates becomes an entry into contests for users to win free exclusive shoes – or free tags sent to them. This expands the 'participating population'.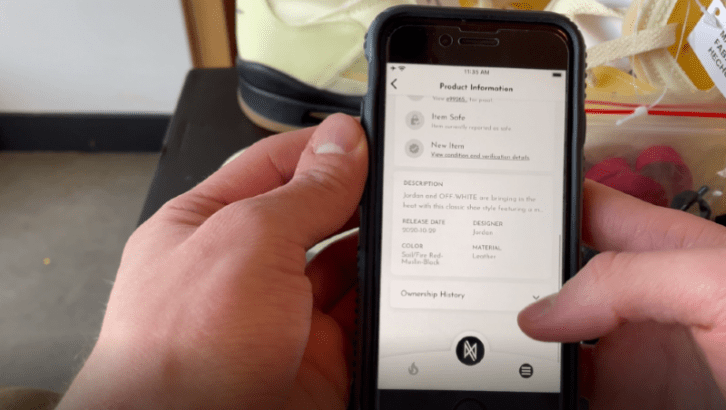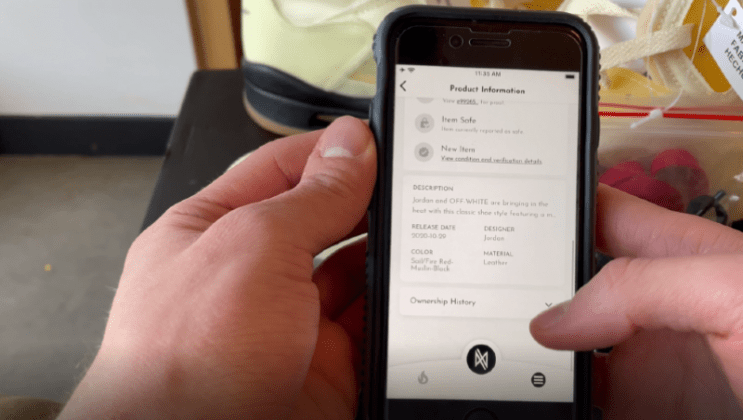 Past transactions on the Ethereum blockchain generated expensive 'gas fees'. With Hedera, end-users will benefit from extremely low-cost transactions as well as an improved experience. SUKU provides the tiny hbar payment on behalf of the user. This provides the cryptographic proof, immutability, and security of the distributed ledger.
The Omni platform will be the second to migrate to Hedera. It aims to:
become the universal symbol of truth for both consumers and brands
make commerce more transparent and efficient
exploit blockchain/distributed ledger technology as the means to achieve these.
The Omni platform suite comprises four core offerings, Omni:
Engage + SUKU Scanner App
Discover
Sustain
Link.
These can trace products – from raw materials to finished goods – through the lifecycle of product ownership – which means brands can access differentiated, transparent products with attributes which consumers can view and verify through the SUKU distributed ledger.
Enterprise Times: what does this mean
The team behind SUKU includes leaders from Deloitte's Blockchain Lab and those with a background in the supply chain. SUKU's parent is Citizens Reserve, headquartered in Los Gatos, California. Hedera brings an established blockchain to SUKU's s supply chain applications. The first to convert is the newly launched INFINITE App for NFC Tagging (for the sneakers, as mentioned above).
Two aspects stand out, to Enterprise Times. The first is the eye-catching economic justification for the migration from Ethereum to Hedera Hashgraph. The second is that SUKU, and Hedera Hashgraph, are offering their services in a highly competitive supply chain environment (for example, TradeLens, Marco Polo, Tradeshift, etc.) where there are many big players. How they succeed will be one to watch.