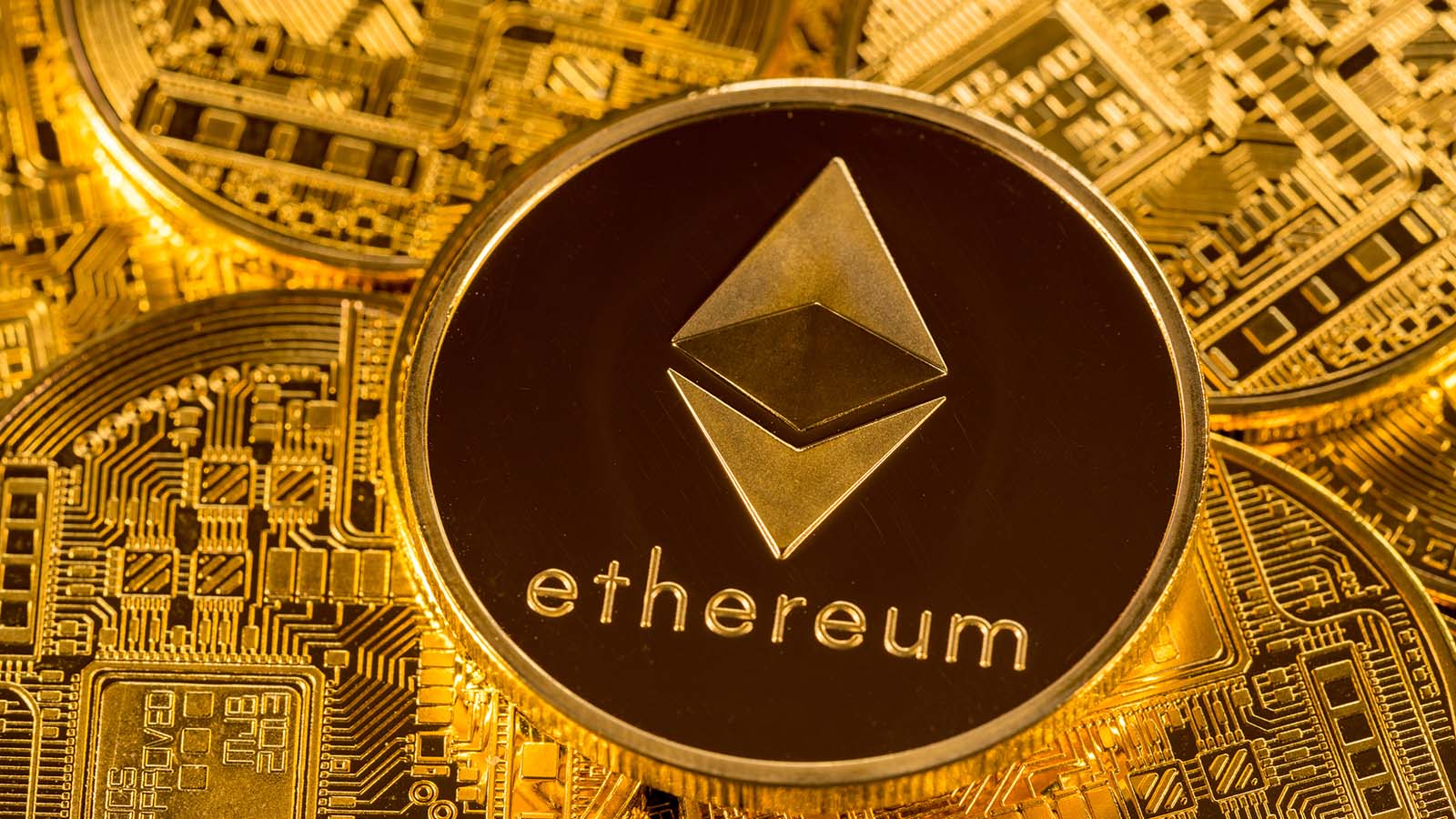 2021-02-25 08:00:00
It's Too Early to Tell Whether 'This Time, It's Different' Applies to Ethereum
As you likely know, overheated cryptocurrencies have take a breather in recent days. This includes Ethereum (CCC:ETH-USD), which after hitting prices topping $2,000, has since pulled back more than 20%. Has the "bubble" that has sent this, Bitcoin (CCC:BTC-USD), and other cryptos to record highs popped? Or, is the market for this alternative asset class simply taking a breather?
It's too early to tell. Like I said in a recent article on Stellar Lumens (CCC:XLM-USD), it's unclear whether the recent enthusiasm for cryptos is the 21st century's answer to the 1600s Dutch Tulip Bubble. Bulls want to make the case that "this time, it's different." But, in past bubbles, has that ever been the case?
Yes, the big inflows of corporate and institutional money support the narrative that cryptos are headed to higher prices. But, so far,  these big inflows have been mostly into Bitcoin. It's a long road ahead until the "smart money" starts to seriously look at Ethereum as a store of value.
So, what's the best play now, as cryptos try to recover their recent losses? Hold off for now. With factors in play that could fuel further declines, a better entry point may be just down the road.
Ethereum, Its Utility, and Potential Institutional Inflows
There's much to be said about this crypto's bona fides when it comes to utility. As InvestorPlace's Josh Enomoto wrote Feb. 17, Ethereum solves many of the pain points that come with using Bitcoin in transactions. Add in other features like smart contracts and stake mining protocols, and this crypto offers much greater utility than the most popular crypto on the block.
Greater utility may point to its wide scale adoption in financial transactions. But, will it translate into higher prices? Possibly, but it depends on whether the "smart money" starts to appreciate it as a store of value.
So far, Bitcoin has been where institutional money is allocated. There have been reports of institutional buying of Ether (the name of the coin itself, Ethereum refers to the platform). However, we have yet to see big corporate buyers of Bitcoin, like MicroStrategy (NASDAQ:MSTR), Square (NYSE:SQ), and Tesla (NASDAQ:TSLA) diversify into this particular crypto.
The "smart money" may be accelerating their pivot towards cryptocurrencies. But, it may take some time for them to embrace Ethereum as a store of value. This could mean opportunity for those buying today, ahead of this leading "altcoin" finally becoming a major holding of institutional crypto investors. Yet, that alone doesn't mean now's the time to buy. With the risk crypto prices continue to fall, there may be a more opportune entry point down the road.
Why You May Want to Wait Before Buying ETH
Like I said a few weeks back, it seems most are buying Ethereum, not for its utility, but for its potential to become as valuable as Bitcoin. This event, coined by some as "the flippening," may eventually happen. But, buying ETH now, for this reason, may not be the best move. Why? It's still early to tell whether the recent pullback is the market taking the breather, or the start of the crypto bubble bursting.
Both popular cryptos have started to bounce back. Yet, there's plenty in motion to support further moves lower. A recent Wall Street Journal article highlighted several of these factors. These include the increased odds of the economy getting over the pandemic this year, rising interest rates, and recent negative remarks about Bitcoin by Treasury Secretary Janet Yellen.
Yellen is not the only prominent economic figure who has made negative remarks about cryptocurrencies in recent days. Nouriel Roubini, aka "Dr Doom" (for his overall bearish views) recently made the case why Bitcoin is a "pseudo-asset," adding that it's highly correlated with stocks, and not a hedge against inflation.
While these remarks were specifically about Bitcoin, much of it applies to Ethereum as well. If interest in cryptocurrencies fades due to these aforementioned factors, it's more than likely that Ethereum will continue to fall back towards prior price levels.
With this in mind, it may make more sense to take your time before entering a long-term position.
Ethereum: The Bottom Line
Ethereum is interesting in the long-term, but not so much in the short-term.
Previously, I was more bearish on Ethereum. As I learn more about its advantages over Bitcoin, I agree that it could continue to appreciate in value over the next few years. But, that doesn't mean I see now as the best time to enter a position.
With the risk the overheated crypto market pulls back further, take your time before entering a position in Ethereum.
On the date of publication, Thomas Niel held a long position in Bitcoin.

Thomas Niel, a contributor to InvestorPlace, has written single stock analysis since 2016.