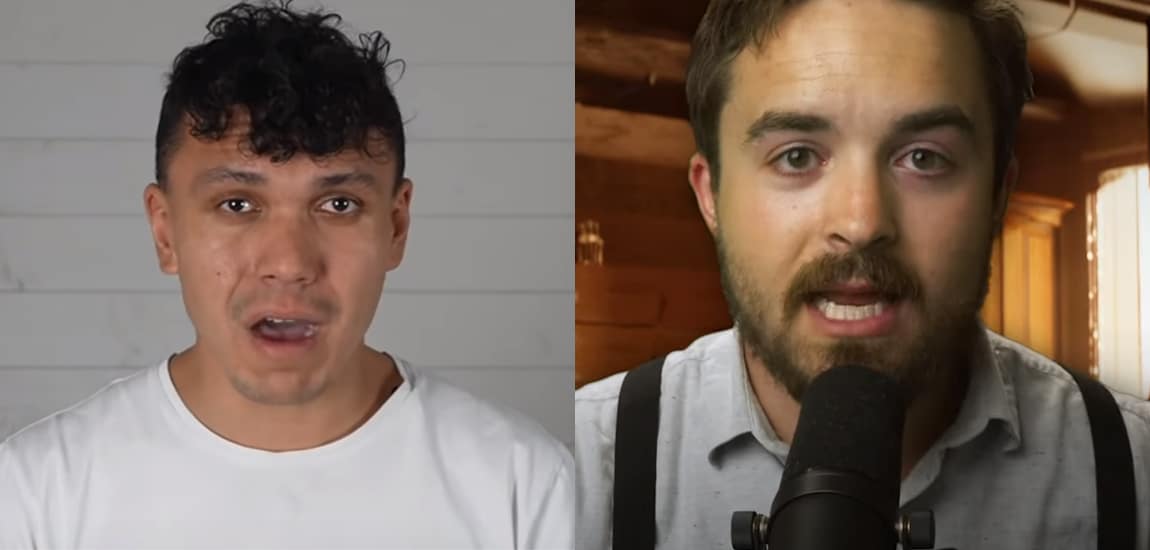 2021-07-14 15:14:02
Frazier Kay to sue Coffeezilla over Save the Kids crypto investigation
The legal representatives of Frazier Kay (pictured left), the British content creator that was recently booted out of FaZe Clan for his involvement in a scandalous Save the Kids cryptocurrency operation, have threatened to sue a journalist who helped expose it.
Coffeezilla (pictured right) has claimed he received a cease and desist letter from Kay's lawyers, demanding he retract his public statements about Kay or face litigation. They claim Coffeezilla's statements about Kay are 'false and defamatory' and that he could 'lose millions of dollars in revenue' for publishing them.
Coffeezilla said he has no plans to remove his past videos on the situation and that he is happy to go to court. He added that there is more to come on the Save the Kids operation, and has been working with another YouTuber, SomeOrdinaryGamers, on publishing more information.
Coffeezilla described the cease and desist letter as "absolute toilet paper".
"This [legal letter] is nothing but bullying to try and get me to shut up about exposing one of the biggest crypto scams this year," he said.
"In my opinion, Kay, you are a self-serving hypocrite. You claim in your response video you want to help people and get to the bottom of this, but that isn't true, is it? In reality, you're trying to sue people who are investigating this whole thing, all the while, claiming you're gonna do your own investigation.
"No puny lawsuit threat is going to stop me getting to the bottom of this."
You can see the apparent legal letter and Coffeezilla's video on it here:
Here's the FULL cease and desist letter with personal detail redactions.
Kindof hilarious IMO that one of my "defamatory" statements was a joke about how (ex)-Faze Kay, should be called Faze Rug. https://t.co/JDTuGsBMz1

— Coffeezilla (@coffeebreak_YT) July 14, 2021
In a nutshell, Save the Kids ($KIDS) was billed as a cryptocurrency token that would 'redistribute wealth' to both token buyers and charities. It was promoted by influencers including Brits FaZe Jarvis, FaZe Kay and Joel Morris (who has since stepped down from his role at Xcad Network), as well as others: FaZe Nikan, FaZe Teeqo (who was later found innocent), Ricegum and Sommer Ray.
Once people began buying in, several of these influencers then 'pumped and dumped', i.e. sold large amounts of the token in order to make money from it. This crashed the value of the $KIDS token from $0.0029 to $0.0012 in about a week, leaving many who bought in with a worthless crypto.
Before the expose, Kay said on Twitter it was "irresponsible" of him to speak publicly about any coins without knowing more and how they can do more harm than good.
"I want you all to know that I had no ill intent promoting any crypto alt coins," he said. "I honestly and naively thought we all had a chance to win which just isn't the case. I didn't vet any of this with my team at FaZe and I now know I should have.
"While I'm very passionate about the crypto space, it's extremely complicated & I still have a lot to learn and I caution everyone to look closely before investing. I'm really struggling with the fact that I let you all down and more importantly anyone whose trust I've lost. My fans mean the world to me and I wouldn't be where I am today without you."
After Coffeezilla's initial video, Kay published a brief video saying he was scammed himself – that a 'dishonest person' abused his trust to 'scam everybody and make six-figure profits'. He added that lawyers are involved, that they are working with authorities and that he is conducting an 'independent' investigation to find out exactly what happened.
Coffeezilla alleges the 'dishonest person' Kay mentioned may be Sam Pepper, another British internet personality whose tweets are currently protected. Coffeezilla's new video above claims Sam Pepper has been involved with Kay on other cryptocurrencies in the past.
FaZe Clan said it had no involvement in the crypto scheme.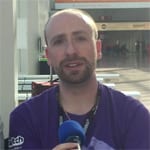 Dom is an award-winning writer who graduated from Bournemouth University with a 2:1 degree in Multi-Media Journalism in 2007.
A keen League of Legends and World of Warcraft player, he has written for a range of publications including GamesTM, Nintendo Official Magazine, industry publication MCV as well as Riot Games and others. He worked as head of content for the British Esports Association up until February 2021, when he stepped back to work full-time on Esports News UK and as an esports consultant helping brands and businesses better understand the industry.