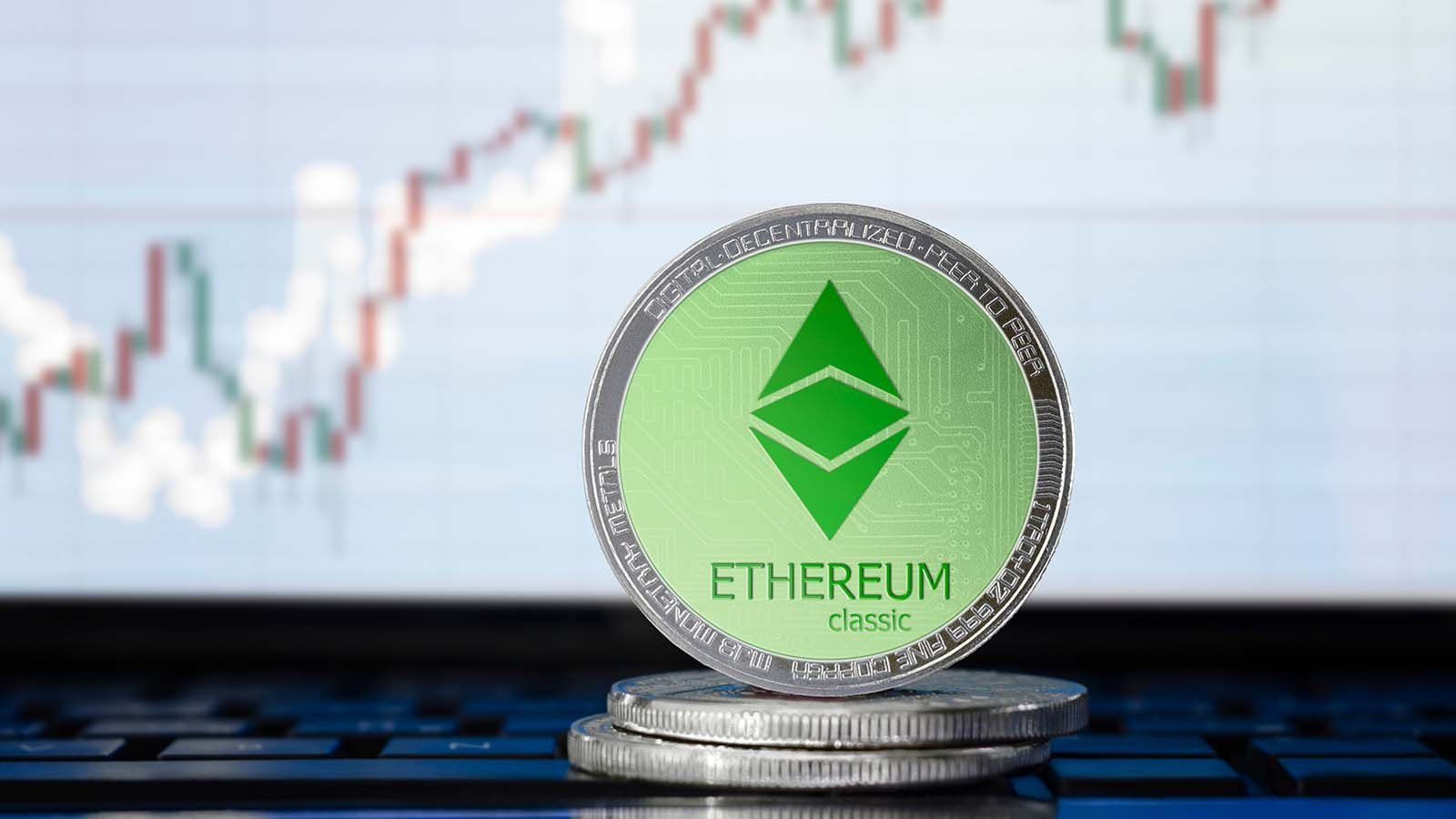 2021-06-02 08:00:00
Ethereum Classic Has Its Strengths, But Consider Other Altcoins Instead
Is speculation related to Ethereum (CCC:ETH-USD) the only positive catalyst that can move  Ethereum Classic (CCC:ETC-USD) higher? Or does Ethereum Classic have its own merits?
For the most part, only speculation regarding Ethereum can move Ethereum Classic higher. Yet the case can be made that Ethereum Classic is much more than a speculative altcoin that many are betting on.
As InvestorPlace columnist Mark Hake pointed out last month, Ethereum Classic, which is the original Ethereum, has its share of exceptional features. What's known as Ethereum today was actually derived from Ethereum Classic. The split came about following a 2016 hacking incident.
In short, Ethereum Classic is anything but a knock-off of Ethereum, which is the second-most valuable cryptocurrency, based on market capitalization. Even so, that doesn't mean that Ethereum Classic will climb further.
It may continue to advance, as cryptocurrencies bounce back from last month's crash. But whether Ethereum Classic can climb faster than Ethereum is debatable. Further, other altcoins, like Cardano (CCC:ADA-USD) and Polygon (CCC:MATIC-USD) appear to be more solid contenders to steal Ethereum's lunch.
Those betting on Ethereum Classic rallying on name recognition alone may make some money. But, if you're looking to wager on an altcoin that could soar thanks to its strong utility, Ethereum Classic may not be the ticket.
The Near-Term Outlook of Ethereum Classic
The dust may have finally settled on the May 2021 cryptocurrency meltdown. Bitcoin (CCC:BTC-USD) has found support between $35,000 and $40,000. Ethereum is holding steady at around $2,700. It may take time for both those names, along with less well-established cryptocurrencies, to start moving sharply higher once again. But, as retail investors are moving towards the sidelines on cryptocurrencies, now may be the time to buy them.
The recent stabilization of the cryptocurrencies may only be the calmness ahead of another meltdown. Yet, with some people believing that the U.S. dollar will continue to be devalued, it remains easy to make the case that cryptocurrencies are a worthwhile alternative to the American currency.
In short, cryptocurrencies may rebound, despite concerns that they've become overheated. But does that mean Ethereum Classic can climb? Its prices have fallen from as high as $176.16 in early May to around $68.50 this afternoon.
A cryptocurrency recovery could give it a boost, but it may not reach last month's highs. Besides the general "bubble mode" cryptocurrencies were in at the time, there was another factor behind Ethereum Classic's temporary rally several weeks ago. Specifically, the traders who were covering borrowed positions in Ethereum Classic played a major role in the currency's huge gains.
What about the potential of Ethereum Classic to climb on increased usage? It may rise as DeFi (decentralized finance) gains critical mass. But, given that two other cryptocurrencies stand to gain more from this megatrend, they are better options at this point.
Why Cardano and Polygon May Be Better Options
Some speculators may see Ethereum Classic as another way to wager on the rise of DeFi, while Ethereum may be the cryptocurrency that is most widely used for staking and other DeFi transactions. But there's plenty of chatter about other names becoming widely used mediums of exchange as well.
Ethereum Classic may have DeFi capabilities. But it could be a stretch to say that it's a leading contender to become an "Ethereum killer."  Cardano or Polygon fit that profile much better.
Cardano is in the process of implementing major protocol upgrades. Those upgrades could help it become much more widely used in blockchain and DeFi transactions.
Polygon is in a similar situation. It solves many of the "pain points" associated with Ethereum, including the latter's high transaction fees and the issues  with using a large amount of it. Developers active in Ethereum Classic could put in place changes that will improve its functionality. But, for now, don't count on increased appreciation of its utility sparking another parabolic run.
With other names that have greater odds of becoming the "next Ethereum," why bother with Ethereum Classic? Still playing catch up, Ethereum Classic is far from becoming a strong DeFi play.
The Bottom Line on Ethereum Classic
If cryptocurrencies continue to recover, Ethereum Classic can climb above its current price levels. But it will not bounce back to its all-time high anytime soon.
Some may want to speculate on it becoming widely used in DeFi transactions. But Ethereum remains the most widely used cryptocurrency in that area. Cardano and Polygon are gaining the most ground, and Ethereum Classic will have difficulty catching them.
With more limited potential for gains than other altcoins, Ethereum Classic is not very attractive. Instead, stick with the more promising contenders.
On the date of publication, Thomas Niel held long positions in Bitcoin and Ethereum. He did not have (either directly or indirectly) any positions in any other securities mentioned in this article. The opinions expressed in this article are those of the writer, subject to the InvestorPlace.com Publishing Guidelines.
Thomas Niel, contributor for InvestorPlace.com, has been writing single-stock analysis for web-based publications since 2016.