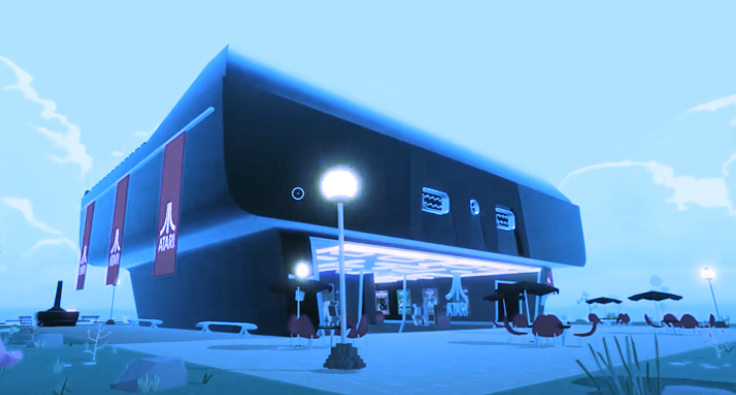 2021-03-09 13:24:19
Atari Is Building a Casino in Ethereum's Virtual World Decentraland
In brief
Atari is launching a crypto casino in crypto-powered "metaverse" Decentraland next month.
The casino will feature Atari-themed games, and 88% of the profits will go to a Decentral Games DAO.
Video game pioneer Atari is building a cryptocurrency casino in "Vegas City"—a district in the Ethereum-based Decentraland virtual world which will emulate the real-life gambling metropolis. 
Atari has partnered with crypto casino builder Decentral Games for the virtual casino project, which is based around its cryptocurrency $DG. Decentral Games has backing from the Digital Currency Group, the investment giant that oversees Grayscale.
Atari, which launched in 1972, is set on gaining twenty-first-century relevance by placing its hat firmly in the crypto sector. It first gained fame for games such as Pong and Asteroids and launched its own cryptocurrency $ATRI, an ERC20 token running on Ethereum, in October 2020. A new games console, the VCS, will form part of a planned crypto-powered ecosystem, which takes in Disney-style hotels, and virtual gambling. 
Atari's new crypto casino
The virtual casino, on land that has been leased on an initial two-year term, will feature Atari-themed games; players will be able to earn $DG by playing with other digital assets including MANA, the token used to pay for goods and services in Decentraland, as well as Ethereum's stablecoin DAI, and ATRI.
Atari first revealed plans for a crypto casino in November. In January, plans that the project would use the so-called "Layer 2" solution Polygon were revealed (to counter high fees on the Ethereum blockchain).
According to a blog post by Decentraland, 88% of profits will go to the Decentral Games DAO treasury, benefiting DG token holders. These funds will be used to develop new features and to share rewards with the DG community, with its newest member, Atari, also holding rights to vote on decisions related to game development.
The launch takes place next month and will feature prizes in the form of NFTs, ATRI, and DG, as well as tunes (not NFTs, as yet) by platinum-selling DJ and producer Dillon Francis.
Atari's crypto ecosystem 
At the end of last year, Atari's CEO Frédéric Chesnais told Decrypt why the gaming icon was betting big on cryptocurrencies. "I'm a strong believer in blockchain; I think it's here to stay," he said, adding that, "blockchain is the only way for some people to have access to meaningful income."
Chenais said Atari is set on making collectible assets that are more dynamic and usable across various games and applications, and there's one particular segment of the crypto market that Atari is targeting: whales. 
"We are able to attract a slightly older crowd of people to blockchain. We play right into the demographics," he said.
Atari is particularly keen to target the booming market for non-fungible tokens (NFTs), cryptographically-unique digital assets. Already, it's partnered with blockchain gaming platform Enjin to launch NFTs from digital fashion house The Fabricant. Its alliance with Enjin will also allow other developers to create Atari-branded blockchain games via licensing agreements.
Atari's ambitions don't end with virtual casinos and cryptoassets, either. It's also planning to build physical Atari Hotels—experience-driven resorts devoted to gaming—across the United States. The first is expected to open in Las Vegas (the real one) in 2022. Chesnais suggested that the hotels will accept Atari Token in some form, and teased more announcements ahead.
Atari has also begun rolling out its $400 VCS console, which sports retro styling based on classic Atari devices—including an optional wood-grain finish and even a vintage-style joystick. 
It can run classic Atari games and modern PC games, stream video apps and has a web browser. More importantly for crypto fans, it can also be used as a node to validate blockchain transactions.
Atari is maneuvering for its token to become the cryptocurrency synonymous with crypto gambling and video games. Using a trusted brand and strategic partnerships gives it an added advantage, but will its retro gaming heritage resonate with the bleeding-edge world of cryptocurrency?