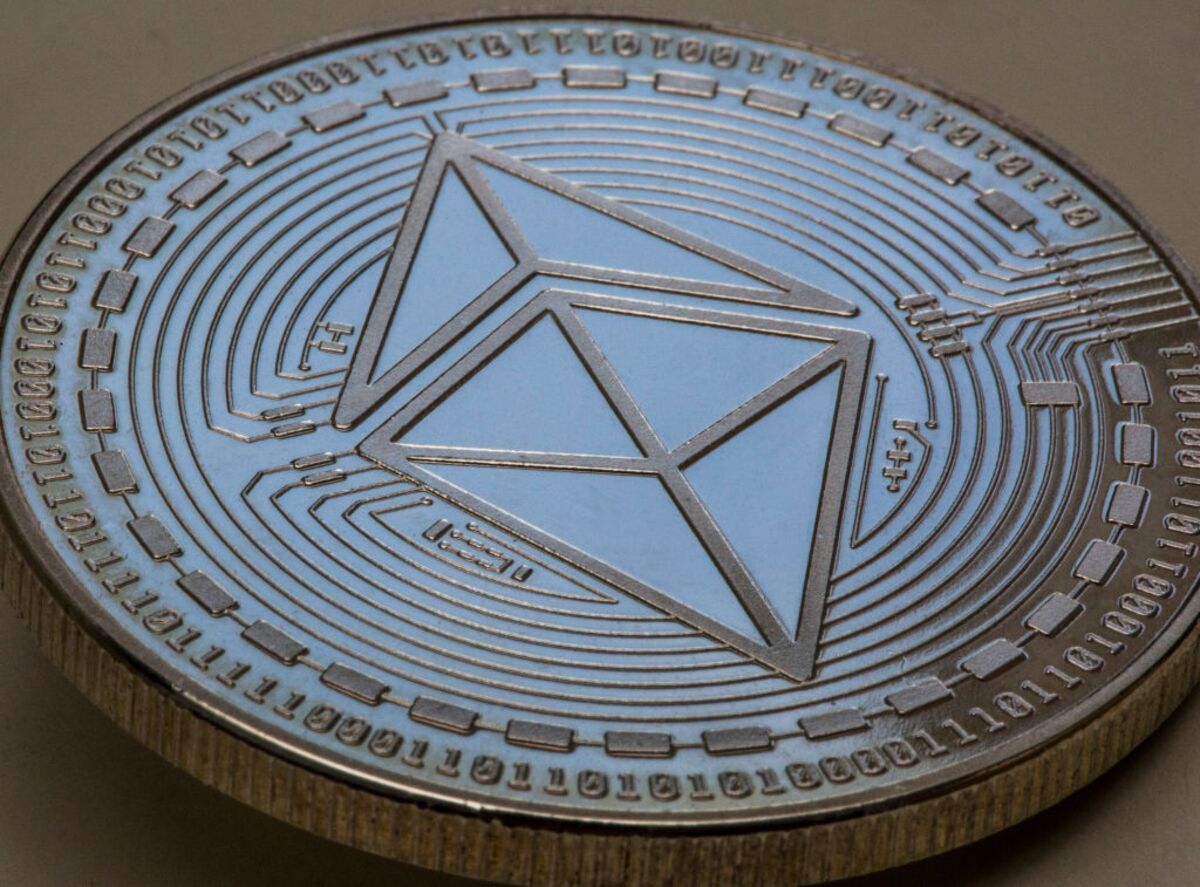 2021-07-15 18:38:51
Transcript: Vlad Zamfir on the Dangers of Unstoppable Software
Cryptocurrencies are becoming increasingly enmeshed in the world of traditional, buttoned-up finance. But they originated from a very different world than Wall Street. For a long time, Bitcoin, and blockchain technology more generally was regarded as dangerous anarchist technology. So can these worlds really mesh? And is unstoppable software potentially dangerous. On this episode, we spoke with Vlad Zamfir, one of the earliest participants in both Bitcoin and the Ethereum project, about his concerns, blockchain governance, and what people in crypto get wrong. Below is a lightly edited transcript of the conversation.
Joe Weisenthal: 
Hello, and welcome to another episode of the odd lots podcast. I'm Joe Weisenthal.
Tracy Alloway:
And I'm Tracy Alloway.
Joe:
So Tracy, obviously we've been doing a lot of crypto episodes lately.  But of course, like when all this got started, I remember ears ago, people thought this was like very like dangerous sort of like provocative technology.
Are they gonna ban all of this stuff? It feels like, I don't know my opinion is that it feels like a lot of that stuff is like now the dollar signs are in the air. A lot of that stuff has like been sort of like forgotten about or sanitized away.
Tracy:
I think you still see hints of it when people talk about the potential regulatory response on things like DeFi and the idea of people creating synthetic stocks that basically bypass regulations.
Like there is a hint of it there, but you're absolutely right that Bitcoin and the associated technology blockchain kind of started out as this crypto anarchist dream. That was very much about maybe not undermining or actually I think you could say undermining or bypassing, um, existing authorities and creating something that was sort of immutable and also outside of their reach, right?
Joe:
Something that totally has its own internal governance that is permissionless that anyone can access that is extremely durable to an outside attack. Like this was sort of like the philosophy philosophical underpinnings of it. And now you have people on Wall Street are talking about like, "is Bitcoin play a role in your retirement portfolio?" Like gold? Or can we trade synthetic soybean futures via Ethereum and like all that is like theoretically kind of exciting, but it doesn't feel very cypherpunk like in the early days.
Tracy:
No, I think it's like that classic thing about if the technology lives long enough, it's eventually going to be co-opted by Wall Street and the thing that it probably sought to disrupt. Like I'm thinking again about peer-to-peer lending and how that was supposed to bypass traditional banks and then eventually all the banks just got in on it.
But yeah, you're absolutely right. I think with all the excitement over, uh, cryptocurrency prices, as well as the potential for DeFi, we've sort of drifted away from the original crypto anarchist or cyber punk,
Joe: 
That raises all kinds of questions because there's  this marriage happening between crypto and Wall Street. And sometimes I think it's going to be oil and water. It looks good on paper, but can the two really coext? And then of course, like the question is like, well, what happens? Like, okay, like maybe they can be tamed and be used a profit, but nonetheless decentralized distributed, uh, software databases, uh, still extremely powerful. And perhaps we forget that some of the original motivation behind it at our peril.
Tracy:
Well, I'm going to push back on that last point, but I do, I do agree with you that like there is a tension between Wall Street getting in on technology, which is basically all about sort of decentralizing control. And Wall Street slash finance slash banks are very much about having, I mean, basically they're all about having control or risk control systems in place. And so there's sort of an open question about how useful a decentralized technology is going to actually be with to them.
Joe:
Exactly. Right. Well, I think after all, after all this talk of money on recent episodes, it's good to go back to philosophy a little bit and what these systems really are. And we have the perfect guest.
He's kind of a legendary figure in the crypto world. We're going to be speaking with Vlad Zamfir, he's currently an independent researcher for the Ethereum Foundation. He's actually been involved in the Ethereum project since before launch actually in April, 2014, before that he was a very early Bitcoin miner.
And I think, uh, you know, while everyone else likes to talk about price lad writes these sort of more philosophical pieces about blockchains and  the power of this software, which he seems to recognize, but the potential and the risks for a so extremely influential player in the space.
He also characterizes himself in addition to being a philosopher and a former student of the law and absurdist. So you're going to find out what that means a lot. Thank you so much for joining us.
Vlad:
Thanks, Joe. I'm a long time fan of yours and I'm excited to be here and excited to talk about all these pressing issues that we have today in the space.
Joe:
So why don't you kick us off? I mentioned your  history a little bit. You were pretty early. You were much earlier into Bitcoin than most people and then you got involved with the Ethereum Foundation before it actually officially launched as a tradable coin.Talk a little bit about your background. What drew you to this space as an area of research and interest?
Vlad:
Well, I got into Bitcoin during the 2013 Cyprus bail-in sort of financial crisis. It was like one of those crises where they decided to like seize money from people's bank accounts. And then Bitcoin we kind of like saw a lot of headlines then because like people were using it in order to evade this capture. And so for me, I got into Bitcoin and I was like, this is kind of like a revolutionary, like financial technology that would like help save people from like capital controls, inflation, and like, you know, this kind of like, you know, that like the global financial system has been like co-opted by like the law everywhere Bitcoin provided a kind of escape.
And so I was in Bitcoin for this guy kind of escapist, you know, cypher power and kind of like a radical, like we can escape the central banking system kind of agenda.
And like, that was exciting. I was excited that, you know, for like the future of money at the time. And then I got interested in Ethereum  when I kind of realized that like this, this like blockchain, not Bitcoin kind of story, where I feel like the technology like is useful way, way outside the scope of Bitcoin.
And it's something where we can essentially use this to decentralize all sorts of things and to disintermediate… things without going through gatekeepers, you know, way outside of just money and finance. And I was interested in like decentralizing academia or like peer review through like content curation and things like this, which are kind of like still in some way, very much part of Ethereum.
Tracy:
I definitely want to talk about some potential use cases of the technology, but I also sort of want to jump in with one major question, um, which relates to what you were just saying about the original vision for Bitcoin and why you got interested in it. But Joe has been writing a lot about, uh, Wall Street embracing Ethereum being "ETH-pilled" as he puts it. So I'm just curious, like what, what do you think, what is it about Ethereum that has caused it to be embraced by the financial community? Like a community that a lot of people would say it should probably be bypassing altogether.
Vlad:
Yeah. And, you know, in some way you could say that it is but I would say like this basically like Ethereum is very much not Bitcoin and it was like set up in some way to like fill some of the gaps, both like politically and technically that Bitcoin left open. And so in theory, I'm like, you know, very much like contrast itself to Bitcoin politically, legally, and also has this kind of programmable layer where you can build a lot of applications that are basically like not possible in Bitcoin.
And those include things like famously all this DeFi stuff that were intro the conversation with that, like is in some way like financial wizardry today. And so, and so there's like in some way, like there is interesting financial stuff that happens on Ethereum and Ethereum and the way it's like postured and positioned: It's not like the future of money and the way Bitcoin is like, it's hard to understate much not Bitcoin Ethereum is because like of the kind of poor representation that Ethereum gets in the media.
But like, if you kind of like are in the scene, like you feel very much like Ethereum is not Bitcoin. And I think that that kind of it not being Bitcoin and it posturing in a way that's a much more general amorphous, you know, you can project your own fantasies onto it. It's not like the future of money in the same kind of like, you know, clear, defined kind of way that Bitcoin tries to be.
And so, and so I think it has like a niche in crypto currency and blockchain, like it kind of, and it kind of like created and changed the way that people even think about the space from like, you know, just thinking about like this kind of money and finance narratives, actually to get much broader than that, which in some way, lets it actually provide a safe space for some of this financial activity, but that's also very questionable in terms of like how safe is it really to like, you know, do these things without like New York being super down with it and so on.
Joe:
What you say, there like, do these things without New York being super down with it. It's something that I like struggle with or question a lot, because like on the one hand, like blockchains are theoretically uncensorable and we can get into how realistic that is. But like that is a sort of the story… you set the software free and you theoretically can't stop it.
In theory though, one can imagine like someone looking at a decentralized lending protocol or something that certainly looks like a stock market that runs on Ethereum and saying, you know, regularly saying, Hey, this is illegal. This is like securities fraud or selling of unregistered securities. Do you expect an inevitable clash on that level? And do you think people in the crypto blockchain community are naive about thinking that the law will just sort of not be an impediment in the end? Well,
Vlad:
Ok what they really think is they think that they've thought this through and they see how it'll play out and that they're going to witness and they're like, you know, the time is right for this revolution. And like, they can do this without new York's approval and like, they're just gonna win, you know, but basically like they have this like view actually like a different view of like the legal reality.
They're like, they don't, they, they, like, I think they're like ready to call new York's bluff and to say like, Hey, like, you know, you can't tell us what to do on the blockchain. Like this is not New York, you know, but then of course, you know, you're going to interact with the smart contract and then like get into like a legal relationship with someone in New York and then be sued. And then you're like growing the United States one day.
And like, you know, it's, there's obviously ways in which, you know, this is going to come to a head and where people are going to get in trouble legally because of this stuff. And not only is it a place for conflict, it's like a place where like, it's guaranteed that there's going to be conflict. There's no way to get around that just because of the basic, like let's say legal, political realities of, of DeFi and blockchain and blockchain governance.
Tracy:
Can we talk a little bit more about the immutability idea of blockchain? So Joe just touched on this and I think we have to talk about it because it's sort of central to the use case of the technology, right? This idea that you can build a code that can basically exist and be the thing around which like multiple players or two people can come to an agreement and it means they don't have to have a middleman.
And you know, it allows for these sort of trustless transactions and things like that. But I guess my question is like, how immutable is blockchain actually given that we've had incidents of the chain or the code being corrupted. And, you know, I'm aware that as we're recording this, I think it's like almost the five-year anniversary of the DAO attack. When you had someone who basically drained the Dow of all the ether, it had collected from the sale of its tokens. I think that happened in like June five years ago, something like that. So I'm just wondering like how safe, how reliable is the blockchain, if we're going to be relying on it, um, for all these different transactions. Yeah.
Vlad:
I mean, well, there's a lot to unpack there, but like these are topics that are very near and dear to my heart. And I would say, firstly, I think like the true revolutionary potential of blockchain isn't because of the immutability thing. I don't think the immutability thing is really anything more than like a misinformation or disinformation about the nature of blockchain in order to kind of manage the way that we have conflict about blockchain tech.
And so like that it's like a tactical misinformation that happened from the start in order to protect the blockchain from like what we're seeing as like political legal adversaries that are too strong for us to have like a independent or like legal, the way to manage disputes. Like the, instead we kind of have this proceeding where basically like we're supposed to not argue about, or we're supposed to not really change the protocol.
I think like the real kind of like potential doesn't come really from the immutability as much as from the fact that this is a new kind of cyberspace that like isn't owned by like the guy who owns this one server, it's kind of like a cyberspace that's in a different kind of space that's like maybe more shared than is possible in like today's like software as a service kind of model. And so it's this the ways in which we can fight over and the ways we're going to have disputes over the governance of this space. I don't think it's going to be limited by immutability. And I think that's going to actually unlock a lot of value in blockchain to kind of, for us to get over this idea that it's useful because it's immutable and that it's trusted because it's immutable. I mean, it's like saying, oh, you can trust me. I put myself in a straight jacket.  Like that's something, someone who's not very trustworthy would say, you know, let someone who's like kind of like up to something else would say.
And in my opinion, you know, basically like one way to say it is the norm of not disputing the software was associated tightly with the software. So tightly that you don't even learn about blockchain without learning about this immutability thing. And that has created this amazing international legal order that is basically extremely deviant, you know, like it's like says the software is not allowed to be changed. And like, it doesn't matter like who wants it or like what is happening. Like, you know, it's a really kind of radical founding fallacy or a founding trick, or like founding disinformation in the cryptocurrency space that we talk about the history of a little more, but all this is to say, look, I don't think that it's immutability as much as this question of like this new type of space that we can, that we have, you know, because like, you know, you can't shut down a server or regulate a server in order to regulate the cyberspace in the way that like is kind of expected in cyberspace today.
And so I think it, it creates new political and legal ground for dispute and this, and then Sotoshi and co kind of tried to front run this by saying it's immutable. And like, we decided that this is the protocol forever, but like, that is kind of, but that doesn't mean that blockchain is not useful. It's quite, you know, quite the opposite.
Joe:
So let's talk about this idea a little bit more. So obviously if I'm running an application that's like on Amazon web services, AWS, that space that they own, and I have to play by their rules and Amazon has to play by the government's rules. And that's pretty straightforward if I'm building an application on Ethereum it's that obviously creates new things. Why don't you talk us through that? Like some of the implications of this, if we're talking about the real power of blockchain is not the immutability per se, but the idea of like a new, I guess it's like a new shape of space that exists. Uh, that's sort of like outside of the conventional way, we think about like service as a software, what makes that so revolutionary and what do you see as the sort of like, what's the conflict model, I guess, within that new role?
Vlad:
Yeah. So today the dominant conflict model is like this immutability thing that we'd kind of just talked about, but it's certainly, you know, not really like sustainable or defensible or like analytically, like you can kind of just tell, like, not just from history, but like from like the institutional arrangements that like, okay, it's like, it's obviously not like actually immutable, like nothing is like really like actually immutable. That's not like a real, you know, thing for tech objects, you know, there's like always governance.
And so what this basically means is that like the model for conflict for this new space is basically like on determined and determined. It basically, there's no way that like anyone can say by like, decree, like what it's going to be, because basically no one has that legal competence or authority. And it's kind of like, it kind of is forcing us to reckon with the fact that law doesn't just exist inside national borders and that like, you know, we have to deal with the way we have disputes over software, uh, that doesn't exist. And can't just be subject to this command and control line that you mentioned earlier,
Joe:
Just to follow up on this a little bit more. I mean, like, what is, I mean, what makes it so powerful and revolutionary? Cause like, in theory, like with Bitcoin, like that is, you know, it's really hard to change. It may not be a strictly speaking permanently immutable, but we know like, it is really hard to change, but what is the power that gets unlocked in your view by creating this new space, this new type of software?
Vlad:
It's like the power that's created by, you know, having somewhere that's outside of like the jurisdiction of your state authority, which like today, and for the most part is like charged with like maintaining legal order. And so, you know, it's basically like in some way, like, you know, you just aren't subject to the same disputes from the same parties that you normally would. So like, you know, normally if you were to try to, uh, start on unregistered securities exchange, they can really like, just like, you know, tell you like, no, you have to stop. And then like, you know, whereas like in crypto, like defy today, it's like not so simple basically because it's not clear exactly like how that plays out, like, you know, in terms of the like lifespan and that conflict. And then if it doesn't play out right, you've actually created a bigger problem through trying to, to try and shut it down.
Vlad:
And so there's kind of like, illegal non-determinism like illegal uncertainty that it makes it difficult to see, like how is unit swap going to be like regulated in the us, for example, or like lots of other questions, you know, where, where there's, there's no illegal opinion in the world that like is right. And it's like a matter of like, they're like a real like legal non-determinism.
And so I think that like creates a tremendous opportunity because it's like politically uncontested territory or politically, uh, non uncontested, but politically contested is what I mean territory. Uh, and so, and so, and so is a kind of whole, uh, place for like, you know, not just people who like want to escape finance, but also people who want to like maintain the safety of their financial systems, but also not just in finance, but, you know, because ultimately with like Ethereum and like blockchain, not Bitcoin, we kind of go away beyond just, just finance.
Tracy:
So two questions here and there related to the points you were just making, but can you maybe elaborate on the use cases for blockchain technology? Um, you know, we've been talking a lot about, do you defy, um, making synthetic stocks, things like that. Um, but you mentioned a few other potential use cases like curation, um, earlier, and I'd love to hear more about those, but secondly, how desirable is it to basically bypass these sensitive or politically contested areas? Like, you know, a lot of people would argue that regulation exists for a reason. Um, there's a reason why finance in particular, um, is heavily regulated. So that, I guess maybe just elaborate a little bit more on, on your last point. Like, why would you want this? Why is this a desirable thing to have?
Vlad:
Yeah. So, so let me say that, like, okay. I think the answer in reverse order, um, so, um, I don't think the escape is like realistic or desirable, but I think what is, you know, something we have to face is the fact that like we don't have a national or state authority that can call the shots. And so, and so what that means is that we need to develop legal ability, legal security, without having the ability to rely on like state enforced rules. And so what that means is, you know, the, the nature of law today, as we understand it needs to kind of like, or let me take a step back, like the, the, the, the most powerful legal forms today, aren't equipped to deal with this particular conflict. And so it creates a tremendous opportunity for us to find ways to manage our conflicts in a, in a, in a scope where that doesn't easily lend itself to the like, existing, like most powerful, illegal forms.
And so, and so that is like a, a tremendous opportunity, but I don't think of it as escaping law. I think of it as discovering law actually, and discovering, you know, and, and then being kind of like, you know, secure in our conflicts without having the state that can like enforce rules and that, so that we can like mediate to our, our experience of law for like the state and cause cause no one wants to create like a global crypto law state that will like enforce the rules on crypto. You know, it's like if there's like a push against that kind of like global state in the law and just in like, you know, just like basic common sense of like, how is this going to be abused and corrupted, but thankfully there's, we have a tremendous legal history in the world and we'd have like tremendous amount of legal culture and it's not, it doesn't just boil it down to a state rules.
And so we have an opportunity to have important legal disputes in a way that is in some way, not according to the normal status quo. And that is the trend is interesting. However, as you say, like the idea of escaping law is fallacious and dangerous and facilitates a lot of bad stuff. And certainly I don't advocate legal escapism. I would love to, you know, fight it in particular in the context of crypto, because like people have this idea that just because it's not in this jurisdiction of a state that there's no law and that's just incredibly untrue unlike a deep, deep, analytical basis. And it's even analytical way where like it's impossible to escape belong. Like it's just not, that's like not a thing. And so it was just like, it just had like the particular, you know, state enforced rules, legal form that people are like leisurely expect to like always work, you know, but even though like, you know, like obviously like doesn't always, it doesn't work.
And so then they isn't this so that they get themselves crazy thinking like, ah, I can escape, you know, like the law, but like that's not, that's not reality. Like, I mean, you know, the reality is that like, it doesn't matter where you go, like you bring the law with you and other people will bring a lot to you. Um, so I think it just forces us to reevaluate as opposed to letting us escape and that kind of like new situation where we have, like, we have to deal with our conflicts in a new way. Um, it's super interesting. Although unfortunately, today is dominated by this immutability norm, which basically is, it's kind of having people pretend like, oh, they can't interfere with the software. Like the software is just like fully autonomous, which I think is crazy talk because like, you know, nothing is above the law. Like nothing isn't subject to dispute. I mean, like there's no way in which like software will ever be above the law. And so it's only a matter of time before immutability becomes kind of like sidelined and minimized and we have to find another way to be secure in our conflicts around blockchain and crypto.
Joe:
So you're saying there's this immutability norm, but it is also true that if New York regulators were like "Uniswap is illegal now" they're, they can't act in the past or they could if there was a entity offering some sort of like exchange that they didn't want, like I'm thinking like, okay, like when there used to be a better, you know, more betting markets that were available in the United States on centralized, by run by centralized companies or gambling or whatever, and a regulator can say, this is illegal now, and it would go away and that would be it. B
But if a regulator said, in theory where you can't do Uniswap anymore, or something like that, it obviously isn't that isn't easy. Maybe, you know, it's not above the law and maybe immutability is unrealistic, but it's obviously a very different interaction than it was before when it was like, say the regulators kick out online poker sites. So in your, in your vision, how does this sort of like traditional notion of law enforcement and regulation interact with this new, this new? 
Vlad:
Challenging question. And basically like the easy thing to say is, okay, well, you know, they get to, I mean, they still have like all of their, like local and also international legal means and they still have the ability to issue sanctions and to say like, oh, no, like bad's criminal. And like, oh no, like, you know, don't send money to this address because like, you know, or like, don't buy like this token because like, and you're just like supporting terrorists, like, you know, they have this authority to do these things and those will be, and there will be like real legal consequences for people who find themselves in the, you know, in like, let's say like the scope of us law, which is fast. And it's not like they don't have means of regulating many persons that are in the law who would be maybe using the systems.
And so I don't want to minimize that because like, there's a lot there, but I also want to say that like, you know, because yes, immutability, but more, more generally because of the, these protocols need to be used everywhere or not everywhere, but we can, like, if they were to like say mandate a change to Lutheran protocol in order to let them shut down unit swap, like that would become like, if they're in USA or something and it wouldn't be the same. Right. So you need to kind of like, there needs to be like a different level of kind of legitimacy and coordination and often on a global basis for a dispute brought by, you know, someone to, to, to lead to this change. And so, and so there's kind of like this sort of like nebulous culture that is going to like, you know, like judge the legitimacy of this legal order and then say whether like, you know, like getting like budge for it.
And in some way, immutability already says no. Like very much, like no to all of it. And so like, because like, that's like the status quo today. It's quite hard to imagine. However, you know, in the future we're gonna have like, uh, basically the, you know, let's say, you know, mediums are having these disputes. It's not going to be like, you know, we just like accept state authority to like, tell us what to do. I mean, because that's like not the ethos at all, but where we, like, you know, don't want to like, do like an allow, like all of the worst behavior. Like, you know, if you want to have like your cake and eat it too, you know, there, there, you basically need to be secure about your ability to manage these conflicts and to say like, you're right, you have a right to have your sanctions.
And we have the right to have our sanctions. And like, you know, we're not even like a single body politic. And so, and so what, we're not going to necessarily have like a official, like here is like, you know, like Ethereum, like the sanctions that like Ethereum or respect or anything like that, but through the course of disputes and through those course of, you know, the various like events that are going to happen in crypto, you know, these things are going to change basically. And, you know, it's up to kind of like people with bright legal minds to kind of try to like frontline all these situations and figure out how we can prevent some of these very bad outcomes.
Tracy:
So just on that note what does this actually mean for society? And I know this is something that you and Vitalic have touched upon before, you know, this idea that society is basically built on contracts. And what we're talking about is a new type of contract technology or a new space for agreeing contracts in, and, you know, potentially I take your point earlier, but potentially contracts that can sort of like, uh, outlive or, um, exist beyond the reach of, um, I guess, uh, coordinated ecosystems, maybe that's one way of putting it, like, what does this mean for society as a whole?
Vlad:
Well, I mean, you know, that's a excellent question that I don't think it has like a super simple answer other than like, you know, we need to reckon with the fact that we, this kind of space now that we need to govern and to understand like how we have conflict over and around the kind of like first thing to note though, that I have to mention, it's like, okay, well, smart contracts, aren't actually contracts like legal contracts, like exist in the law.
Like smart contracts are they're in virtual machines, like in contract law terms like smart contracts are more about execution than actually like contracting. And so like, you know, they're not really contracts. They're more like something you might use when you're trying to avoid getting into a contract. And then you might accidentally get into a contract in some cases, but in terms of contract law, like, I mean, you can't expect too much change.
I mean, contract law is like, you know, like extremely robust and like, you know, we've been through a lot in contract law and it's not like, you know, like smart contracts are like a new paradigm and contract law really, although they may be a way to, um, let's say execute some terms of a contract in some cases like for the most part smart contracts are not legal contracts and it's, it's kind of a misnomer that's been both tactical and extremely effective, but also is the Elisa, this kind of idea that like, these are contracts when they're like, not really.
And I think that, like the question of like, how do blockchains and cryptocurrency let us organize, you know, how they impact the way that we organize aren't, isn't going to be like a, necessarily a contract law reality, as much as it's going to be something like in terms of, uh, you know, the, the, the new spaces and the new intersections of different cultures and economies and, and stuff that, that are going to be facilitated in these spaces.
But, but the question of like, how will blockchain affect and influence, like the way we organize the society are, you know, deep and uncertain. And there is an extent to which like the technology really is, you know, better than traditional consensus protocols. And so, like, there is a way where like, okay, we know it'll help us in some computer systems in like a rather clear way, but, uh, in terms of like, like, you know, the, the promise of like social revolution or like a social change in the order, or like a social, like, you know, like a new way or like escape or things like this, like, those are all like, deeply non-deterministic and like, very unclear. Like, it could just be that, like, you know, this inspires like the worst kind of global totalitarianism in all like a crackdown, as much as it could be that like, you know, we're able to like use it responsibly in a way where we can justify the maintenance of our freedoms in the law.
Joe:
How could this go bad? I mean, we were talking earlier before the show in your new job about the sort of like the danger of unstoppable software, what are some of the risks if people don't think about this, right? Or if a, sort of like, if a community can't sufficiently self-govern, if there does, if, uh, if people fail to achieve some sort of like, norms about, say cutting off some of the most egregious, uh, uh, patterns of behavior that be done on a blockchain, like, what are some of the risks that people should be taking?
Vlad:
I don't necessarily want to like give people ideas, but I will say that, like, whatever you have, anything in the law that isn't subject to dispute, you could like, imagine it being part of like some Rube Goldberg machine that like, does some kind of like, you know, very unlawful thing in the end. So you can, you could imagine that, like, you know, each of these indisputable components can together come together to make things possible. Like, you know, the sharp increase in ransomware and like, you know, uh, for, for one example, that's like, kind of like everyone knows about, and won't give anyone ideas for me to talk about like, like ransomware is a good, is a good example of something where, you know, it's, it just makes the business of ransom so much easier to use cryptocurrency. And so, you know, that is like some like quite obvious funeral, unlawful bad, some different levels conduct that is basically being facilitated here. And that we currently don't have the means to really stop, or let me rephrase. We don't have the will or the legal strategy, like legal capacity to stop.
Joe:
Is that something in your view that cryptocurrency, or say people within say the Ethereum network, or I guess, you know, some of these are different networks, Bitcoin narrow, et cetera, are these things that people who are working on governance in these areas should be more actively thinking about?
Vlad:
Absolutely. And I think, you know, people need to be much more secure in their ability to handle conflict and crypto. Today they're, you know, they have these kinds of like aggressive posture, because like, they don't believe that they can handle these disputes. They think that like, if you like delete some coins from some ransomware attack, then like that opens the flood gates to like the government leading your coins, because you didn't pay taxes or whatever, you know, you can imagine people have like, fears about all the things that could happen if we started to do anything.
And people like don't have like the security to like, say, look, you know, we can judge these things and we don't need to say, look, we don't need to like, delegate to like a system that decides, and therefore be captured by the system. But like, we can have like the legal security and like the responsibility for our legal judgment in order to have our cake and eat it too, to like, not allow on state authority, but also to not allow on check scammers and ransomware.
Tracy:
.I'm wondering if we can just go back to that question from earlier about use cases for blockchain. Yeah. Cause I like, what gets you excited about potential use cases for the tech?
Vlad:
 I'm really excited about, you know, this like opportunity that we have to both, both because of like the improvement in the technology, but also because of this crazy legal trick and this crazy legal reality that like crypto existence, I think, you know, the thing that's most exciting to me is like multidisciplinary mix of like this crazy kind of institution, which like, you know, sometimes passes itself off as tech, but it's really have a very interesting dynamic multifaceted like ontologically, very complex type of institution.
And I, and I think that like, you know, these, although primitive today stand to be like complex dynamic, very interesting institutions that you get to do a lot for us that like currently we don't have in cyberspace because like in cyberspace today, we have basically a situation where we have a kind of a Neo feudalism where like our feudal Lords who like own the big computers, like own us.
And I'm like not exaggerating by a lot. And so I think there's like a, a state of crisis in cyberspace that crypto helps to respond to, you know, as much as also there's like a state of crisis in like global governance and global lung. And like blockchain crypto kind of like sits in that space and can help us provide new realities, new paradigms, new places where we can try again and like, hopefully not fail this time to have like, you know, good governance and to have like, you know, institutions that are part of a kind of society that we want to live in. So I think, I think it's like, you know, very much like very much political and very much in reaction to some of the prevailing political realities today, we're basically like, you know, power is concentrated and, and in a way where perhaps, um, with this decentralized computer or, you know, a kind of like, you know, like two servers that are like, you know, no longer own the cyberspace, um, we can maybe create an, have, uh, a new balance of powers, like, uh, like more balance of power as, you know, more rule of law, as opposed to just, you know, having like the feudal Lords or like the legislatures or the states kind of like act lawless and like, Lord over everyone as if like, you know, they own the law.
Joe:
Do you envision a future where everything that we do online, whether it's something that resembles traditional, social networking, sharing, sharing stories, and videos and photos that our friends communication, that it could all essentially be done and sort of like new decentralized sort of like crypto based manner, like, is that like a future that seems realistic to them?
Vlad:
Well there's a number of like technical, legal, economic, you know, the loss of lots of barriers. And there's like, you know, just because we have new primitive forms in this direction, I'm like way more possibilities than before it doesn't mean that like we're there yet. I mean like privacy in cryptocurrency is very bad and there's a lot of basic norms around how we haven't disputes that like, aren't really settled in a way that's like secure or sustainable.
There's a lot of reasons why, you know, we can't, and we shouldn't, and they would be like a very bad idea for us to try to like, do everything with criticisms that said, you know, it's, it's not clear what the technical legal, economic et cetera limits are. And so that's something that's like kind of also subject to ongoing kind of discovery negotiation and so on.
It's hard to imagine how that would look safe. It's easier to imagine, like why people would do it despite it not being safe. And so like concerned because like, you know, I felt like lack of basic infrastructure that's like required for this to be safe. However, the opportunity is there. The stakes are there. The contention is there. People are ready to fight over these issues, to kind of see what happens.
Although, you know, we are still in a position where we could easily see some really bad outcomes when, like, for example, you know, like the, the unstoppable software, the like global cyber state, or like the, you know, the feudalist just controlling everything. Like, there's a lot of bad outcomes that are kind of in the cake today, but like, could easily get baked into like our reality, but it's not, it's still like not set in stone yet, and it's not clear, like, you know, these, these outcomes will happen. And, you know, I'm optimistic that we can find better outcomes than, than any of these kind of like established ones.
Tracy:
I wanted to go back to the beginning of this discussion when we were talking about what attracted you into Bitcoin in the first place, and then how you got interested in Ethereum, and it's a slightly weird, I guess, like cultural or values question, but some people would describe the Bitcoin community today as being, uh, I guess toxic is, is one word, or like openly hostile to outsiders and hostile to alternate visions of crypto. And so I'm just wondering as someone who sits on the opposite side of Bitcoin now, um, and is heavily involved in the theory, like, how would you characterize the cultural differences between Bitcoin versus Ethereum?
Vlad:
Yeah, I mean, I think, um, you know, Bitcoin has like a relatively defined culture, whereas like Ethereum's culture is still kind of like amorphous and people sustain different politics and views within Ethereum. Ethereum kind of is like much more diverse and in some way less toxic than they coordinate, because like the, the, like incentive to like, get everyone out who doesn't tow the party line.
Like isn't really like there as much Ethereum. And so what happens is basically like if your room is like supports much more diversity, you know, and Ethereum, by virtue of like being more amorphous by about like, being about kind of everything, instead of just being about money, it kind of has, um, you know, a support for much more efficient. But that also means that like, there are like struggles and factions and people like, you know, like having fights over, like what is a theorem in a way that like, doesn't really happen in Bitcoin and Bitcoin, they're kind of just like, you know, "21 million, 21 million Bitcoins."
And if you don't agree, get out, and if you don't like one megabyte blocks, like get out and like, you know, they have this kind of toxicity, which, which is, which is kind of like, um, I like to describe it as a channel authentication, uh, strategy where basically it makes it so that like, you, if you don't, if you're not like one of them, like you can't really tolerate to be there. And so you can kind of just by virtue of being in those channels, like you're kind of authenticated and it makes it a safe space for them.
And I, and I think it also, it also helps them reinforce this immutability norm, like earlier, Joe mentioned like, oh, it would be very hard to change Bitcoin. And the reason is because like, you have all these, uh, toxic Bitcoiners who will basically like, be horrible to you, if you'll suggest that we don't need to do this immutability thing. And it's not that it's like hard to change the software. It's just like hard to get through the Bitcoiners who like have this kind of like pseudo cult or like real colorless, pseudo religion around, around Bitcoin.
Joe:
The question is just like, we've all interacted with that. And we sort of know that phenomenon, but could it be that that's a good good evolutionary strategy?
 
Obviously Ethereum seems to be more open to debate and governance questions seem to be more up in the air and so forth. But, you know, if you're trying to  bootstrap a new money into existence in a way tha Bitcoin is trying to do, does it make sense perhaps to create this cult environment so that you survive during the lean times. Nobody is a threat. Nobody who's involved wants to pivot or no change, like adversity comes and it's like, well, some people might be tempted to change the project, but, you know, Bitcoiners by shedding themselves, essentially of people who've even tempted to think about changing the software or changing the project, does that create a certain amount  resilience that can survive attacks or periods where the price is low and so forth
Vlad:
Kind of, but it also lends itself to becoming like an obsolete or like a relic or like a kind of quaint vintage item or something, you know, it's kind of no offense I don't know. Let me say that it's not the smartest strategy, I think in the long run, because it's kind of like, you know, a maximum commitment now, like committing to the position, like never change. Like it's kind of like, it gives up on you on their ability to maneuver who knows what will happen in the future. And it's kind of like painting yourself in a corner.
You may like that corner for now, but you might find that one day you have, you have a need to move around. And, and I don't think it's particularly tactical. I don't think it's particularly smart in just from like also the point of view of like the, the, the, the, the political agenda of Bitcoin, which has also, it was also, which does involve, like, you know, having some measure of legitimacy ultimately, and like goodwill from society, which is undermined by this kind of like toxic hard line attitude.
Tracy:
I totally agree with that last point. And of course, there's like, there's also an irony there. It's sort of like being a technological Luddite, but at the same time being extremely into this new technology that you think is revolutionary and is going to change the world. Um, although I guess it's not that new anymore. But just on this note, there was one other thing I wanted to ask you. So one of the things that makes Ethereum different is that it does change. It does respond to challenges. There's a really vibrant debate over which direction Ethereum should go in. And there are different factions, um, but you could also describe them as communities. And they're all sort of talking to each other about the future of Ethereum or the vision for the future. I'm just wondering when it comes to building consensus in the Ethereum community, how helpful is it to have a sort of figurehead, um, like the metallic, uh, to help that happen? Cause that, that also seems to be like a key difference between the Ethereum community and Bitcoin that ether like, sort of has a leader.
Vlad:
Yeah it's a blessing and a curse. I mean, sometimes, um, you know, uh, basically like sometimes people are like expect metallic to make calls when like he don't, he doesn't like really necessarily want to sometimes, you know, it's really, really, really useful to have, um, you know, hotel, like be kind of like this mediator of, you know, the different political kind of currency in Ethereum, but basically it also, it also can lead to a kind of a suspension of judgment where basically people think that like, oh, like, you know, if Vitalik approves of this, it must be great. You know?
And so, and so they're definitely like cuts both ways, but I would say also the metallic is kind of like much more benevolent dictator for Ethereum to then there are like 1.0, where, like, we still have kind of like the all devs call and the AIPs. And we have like this kind of process of, you know, the core developers and which is some way, you know, in some way, very independent and has been for a very long time over Vitalik's like influence on a day-to-day basis. So Vitalik is actually really more like a researcher and like a pioneer as opposed to providing like any basis for day to day dispute engine.
Joe:
So to sum up sort of like big picture views, if I'm getting it, it feels like the message you're trying to say is, you know, there really is this potential through crypto through blockchain to create new regimes of governance that could in many ways be better than what exists now. And some of that may be financial. Some of that may be political and so forth, but to get there, the community itself has to take governance more seriously. And that it can't be that if, if, if we're going to replace governance with blockchain governance, then the people who manage and sort of like contribute to these blockchains, have to take the idea of law and have to take the idea of potential malleability and regulating and maybe cutting off bad behavior more seriously in order to get to this point where blockchains become an important thing.
Vlad:
I think that's, I think that's more or less, right.  find myself like having a slight reservation around the idea that law's an idea, but I think that's right. And I think though, you know, it's, it's more like having an ecosystem where like like the tech people are doing tech governance and you have like people with like a legal disciplinary skills doing these types of like more dealing with like the legal questions, as opposed to trying to have like a kind of passing off of this institution, us just technology. And so I think that the big, the big thing really is going to be, um, more diverse governance or like a more multi-disciplinary approach as opposed to kind of a tech centric approach that we kind of have now.
And so, and so it's not so much about like developers really being more realistic about law. I mean, developers don't want anything to do with law. Like they should be isolated from liability. They shouldn't be making these decisions. These decisions are crazy, like, like for the developers to be making, you know, like it's not appropriate to put a software developer in this kind of legal position. And so I think, you know, there's a, there's a, there's a need for a kind of reimagination of the nature of these institutions in order for us to have the kinds of skills and capacity to deal with these governance and law issues that just don't exist in technical disciplinary training.
Joe:
That's a really well put, well, thank you so much for, um, coming on odd lot. So it's great to hear with, uh, great to speak with one of the, uh, original originals in the space, one of the big thinkers and, uh, that was a great conversation. I appreciate you joining us.
Vlad:
Yeah, my pleasure. Really, really fun. Thanks a lot.
Joe:
Take care Vlad.
I thought that was actually super fascinating. Tracy, have you come across like people, uh, like on Twitter who like something bad happens or something, and they're like, Bitcoin fixes this, have you come across like that? Uh, no,
Tracy:
Never! That's never seen. Yeah, of course. Like a Bitcoin I once wrote down, I think I wrote down all the, like things that Bitcoin was supposed to fix. Um, and it was a really long list. And I remember, I think the last, the last time I did this was like in 2020 during the depths of the Covid crisis. I remember some people were talking about blockchain, like fixing the pandemic, which again seemed like a bit of a reach.
Joe:
Well, I mean, like obviously when people say that a lot of the times, like, okay, I think a lot of times they're joking or it's just a, you know, a line that people will say, but I think like Vlad like raises a really interesting point, which, and, you know, if you want to like push a deeper or something, it's like, how can Bitcoin fix this?
If like people who are involved in Bitcoin don't actually, and I think this is his point, like don't actually seem interested in law or government. And so like, you know, there's this sort of like belief that like somehow Bitcoin itself has these like powers to like write ILS or whatever. And yet it's not obvious to me that the people who are involved in Bitcoin in any way, whether it's developers or holders or anything actually have any like interest in engaging on what it would take to fix X or Y totally.
Tracy:
Well, this is why I brought up the toxicity point, which is like, if you have a community that like, kind of describes itself as we are changing the world, but then won't actually talk very much about ideas of how it's changing the world, that seems problematic to me. And then the other thing is like almost by definition, Bitcoin tends to be an exclusionary community. Um, there's a finite supply of coins, um, that will ever be in existence. And it's sort of like, you know, first come first serve. If you're an early adopter, you're kind of worshiped on the platform. And again, like if your trying to recruit people to the, cause it seems like a weird stance to take. Like, to me, I think you would want to be much more open, much more engaged and willing at least to talk about potential issues either with cryptocurrency itself or the underlying technology.
Joe:
Right. And like, okay, like Bitcoin, isn't going to fix everything. But even if you want and say like Bitcoin to like, be more of like a core financial infrastructure, as opposed to say gold, right. So it's like, obviously, like, I don't think like if is the same mutable sort of like difficult to change properties as Bitcoin, but you could see like people within that community they're clearly going for it. Like they're clearly making an effort to plug themselves into the financial system, stable coins that run on a theory of them. You know, you get bonds, various synthetic equities that run somehow are built on top of Ethereum. And so there are at least like, so, you know, you could say like that community is at least like trying, whereas, you know, you could see this sort of like, yeah, the Bitcoin community is like fantasy about like, everything's going to run on a Bitcoin standard, but it's not exactly obvious to me. It's like, yeah, well, how are you going to get there? Like, what do you wait? Like what, what is the plan? And then the actual like, plan of like, well, let's make this happen then seems to run into the contradiction of, to make anything happen would require like governance and effort.
Tracy:
Totally. And like engagement and a minimum, which I certainly don't see happening. Like I see Bitcoin, like Bitcoin are sort of hiding themselves off in a corner of the internet and talking amongst themselves for the most part. Um, which again, like is unfortunate in many ways. And probably one of the reasons why Ethereum seems to be, um, making more inroads into traditional corners of finance. But then again, like there is that open question of whether or not crypto should be doing that in the first place, given the original vision of, you know, sort of being this anti authoritarian antiestablishment technology.
Joe:
Yeah. But I, I guess like, just like big picture, like I think like blogs message is like super interesting, which is like, if you are like aiming to create power and I thought it was like his description of just the internet, like setting aside, like state power, this sort of like feudal internet that we've built, which is true where it's like almost everything you do, you sort of like pay a Facebook tax or an Amazon tax, or there's just a handful of like extremely powerful entities. And so it's like, if you like have like a vision of replacing that power, then you sorta like have to like, you know, think about law experts and you can't just have like, you know, software developers, have it be all on them to like, think about society and think about law, both like sort of literal written law and sort of like common law, et cetera. And so like this sort of like call to like take this stuff seriously that though it was like super interesting and important. Yeah,
Tracy:
Absolutely. Also his, um, the idea of sort of creating an independent, separate space that you can use to create new agreements or try to like come to a new consensus like that, to me sounds intriguing. Um, although I still have questions about it, but like also very, very different to, um, the Bitcoin vision. Yeah, absolutely. Okay. Um, shall we leave it there?
Joe:
Let's leave it there.