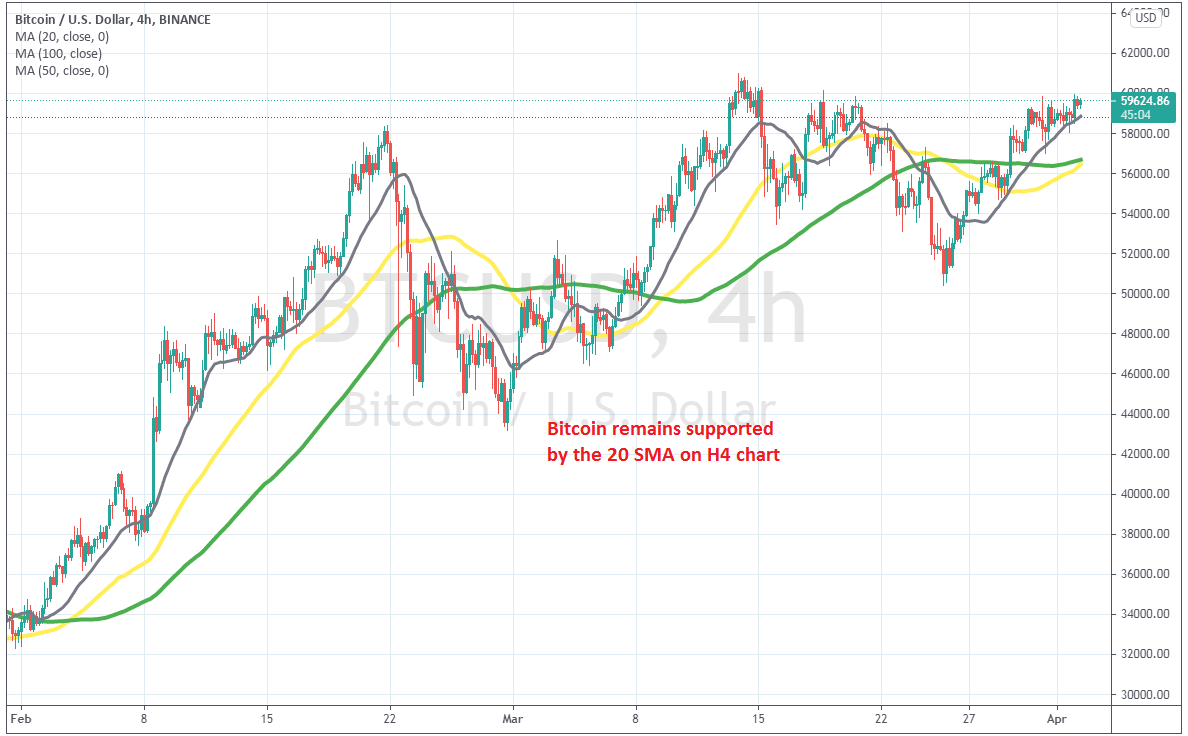 2021-04-02 21:01:47
The 20 SMA Keeps Pushing Bitcoin Higher, While Ethereum Makes Record Highs, As Cryptocurrencies Remain Bullish
Cryptocurrencies have been really bullish from March last year until late February this year, with Bitcoin surging from around $3,000 about a year ago to above $60,000. We saw a deep pullback in the crypto market in late February, but the bullish trend resumed again and Bitcoin made some new highs above the big round level at $60,000.
In March we saw another considerable pullback lower which took BITCOIN to $50,000 lows. We opened a buy forex signal down there and booked some nice profit as the bullish trend resumed again. So, the pullbacks have been quite hande for traders who missed the big surge from below $10,000.
Ethereum is also bullish as the prediction for 2021 suggests, leading the way for cryptos this week, as it pushed above $2,000, heading for all time highs at $2,060. We already have a long term buy signal in Ethereum, which we opened more than a week ago, so we are making some nice profit on cryptos.
Today they remain bullish, so we are holding on to our trades in ETHEREUM and in LITECOIN . Ethereum just broke above $2.060, reaching $2.075 on Binance, so buyers remain strong in Ethereum in particular.