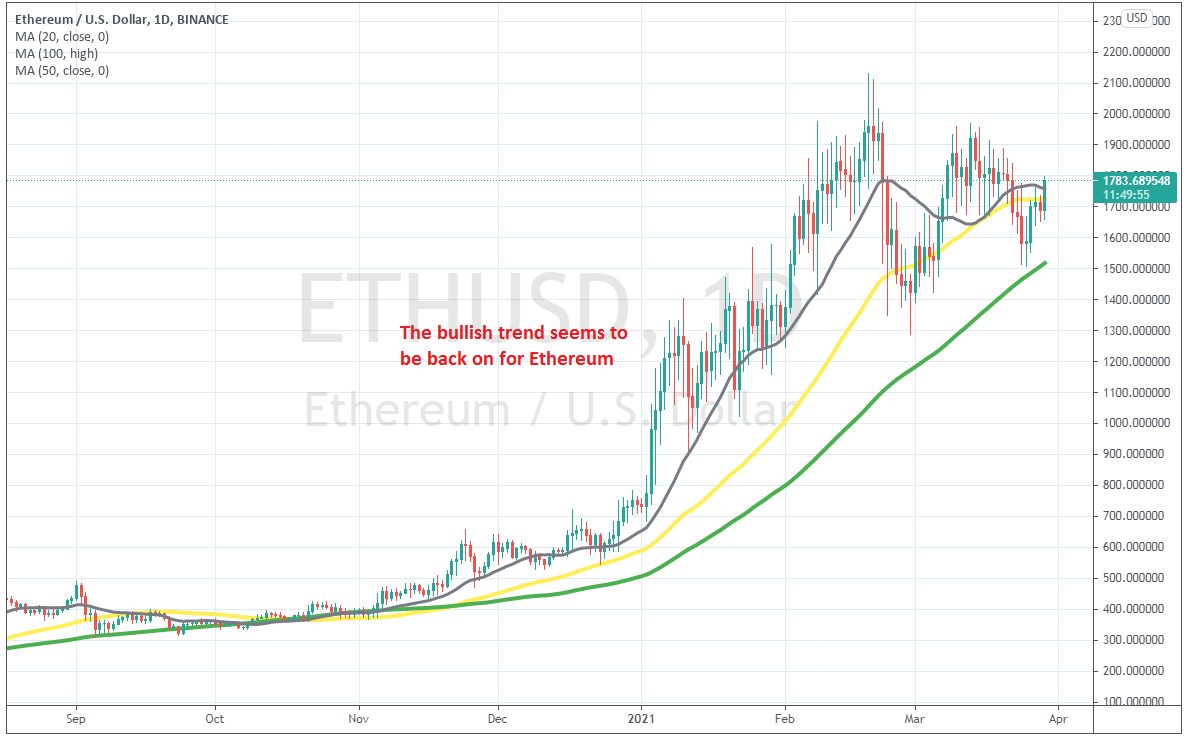 2021-03-29 13:18:51
Ethereum Facing MAs, As It Tries to Resume the Bullish Trend
Cryptocurrencies were extremely bullish during the last few months of 2020 and the first couple of months of this year. But, for about a month they are having difficulties making new highs, although BITCOIN managed to pull a new high by the middle of this month.
In late February we saw a dep pullback in ETHEREUM , losing more than a third of its value. But buyers returned and pushed higher by the middle of this month. Although, it couldn't make new highs, so the larger bullish trend is not on yet.
In the last two weeks we have seen further weakness in cryptocurrencies and Ethereum retreated lower again, but the retreat ended just above the 100 SMA (green) once again on the daily chart. The price formed a doji above that moving average which is a bullish signal after the pullback and the reversal began.
We didn't buy Ethereum, since we already have a long term signal on, which we opened during the first pullback, in accord with our Ethereum 20201 price prediction. Last week buyers were finding resistance at the 20 SMA (gray) and the 50 SMA (yellow) but today they managed to push above this moving averages, so it seems like the end is back on. We are in profit here already now, so we are holding on to our trade, since it seems like Ethereum might be heading for new highs this time.